Metal hose for chemical industry is a metal hose specially designed for the chemical industry. It can transport chemical products and liquid media such as acid and alkali. It has good corrosion resistance. When metal hoses and rubber hoses are not suitable, composite metal soft is used. Tube is the ideal choice.
Metal hose for chemical industry (metal hose for chemical industry) Features:
1. Light weight chemical hose is about 40% lighter than rubber hose of the same diameter and length.
2, good flexibility, bending freely.
3. Chemical hose with good resistance to positive and negative pressure has good pressure resistance. When the fluid suddenly overpressures, it will not produce instantaneous blasting, only the pipe body will produce creep phenomenon. The high working pressure can reach 4.0Mpa.
4, good temperature resistance chemical hose can be used in the environment of -40 ° C ~ +130 ° C, the hose body will not become hard or soft due to temperature changes; the use temperature can reach 180 ° C.
5. Corrugated pipe with good acid and alkali resistance metal hose is formed by extremely thin-walled seamless or longitudinal welded stainless steel pipe through high-precision plastic processing. Due to the elastic nature of the bellows profile, the hose has good flexibility and properties, making it easy to absorb a variety of motion and cyclic loads, especially in pipeline systems with the ability to compensate for large displacements.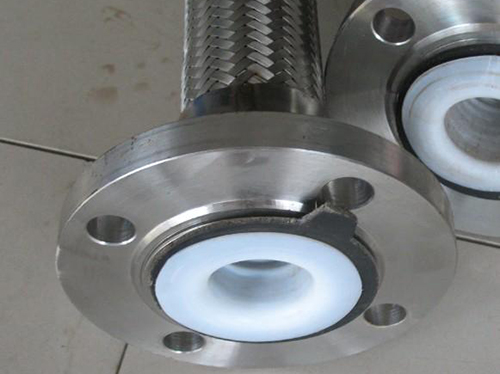 The stainless steel mesh sleeve is the main pressure-bearing part of the hose installed in the pressure pipeline, and at the same time, the bellows is sheathed. The prosperous corrugated pipe is professionally used for the wholesale of petrochemical metal hose according to the pressure in the pipeline and the application place. Weaving is carried out by selecting one or more layers of stainless steel wire or steel strip. The pressure of the hose is generally pn0.6-32.0mpa. Up to 42.0mpa.